My name is Andreina, I have 15 years on experience in the spa world, I am a spa therapist, also a therapist trainer and definitely love my profession.
I decided to create Spa at Home because, although I know that there are many masseurs, who provide their services at home, I felt that something was missing when by giving a real spa experience at home, for which that's why I decided not only to start giving massages at home, but also moving everything necessary to make our clients feeling like they are in a high-class spa without leaving their home, condominium or simply their vacation room.
From furniture to the aromatherapy instruments, we bring everything necessary to your each service. my staff are all certified and constantly trained in order to provide high-level therapy. In training for years allows me today to transfer all this practical and theoretical knowledge to provide a service aimed at the needs of each client.
If we are clear about one thing, it is that each body has different needs, and that is why each of our massages focuses on the areas that our client needs the most, this achieving not only to relax the body but also to work the muscles in depth using different techniques.
Giving therapy is a very important energy exchange, it's a opening of ourselves up to being touched by a totally unknown person, we allow our muscles to work, but also our senses and feelings, for this reason it's my pleasure to tell you a little about who I am and why today Spa at Home exists…
Andreina Marquez Spa At Home Playa del Carmen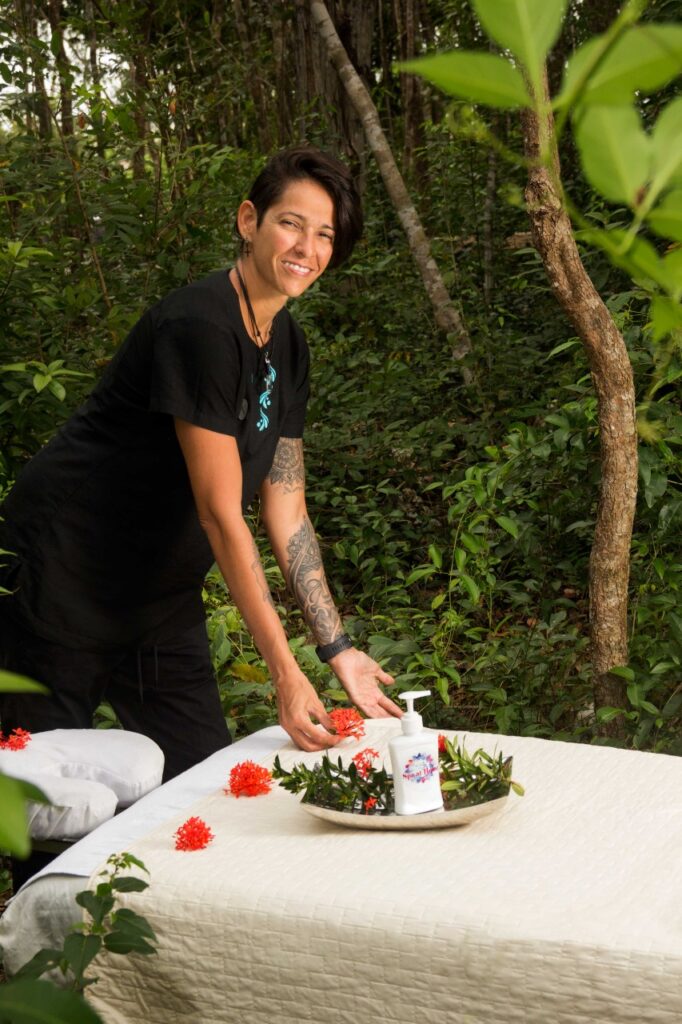 I been a therapist for 15 years already, also a therapist trainer, with experience in Spa Service at 5 Diamond hotels, with a diplomate in Sports Physical Therapy, specializing in various massages techniques, extensive knowledge in trigger point activation for muscle relaxation and recovery, and an absolute awareness that massages and therapies are not longer a luxury, sometimes it's necessary not only for athletes, but also for all people who want to keep their body in perfect balance, obtaining physical and mental relaxation. Today… having the experience of having trained therapists from different hotels in Cancun and the Riviera Maya. I decided to create Spa at Home Playa del Carmen and form a team of constantly trained therapists, with quality standards, service and a lot of anatomical knowledge, to manage and give the experience of relaxation and healing that our clients deserve and need
All service is by reservation | Send WhatsApp or Book Now
Booking Info
Andreina Marquez – Andreina Marquez – Andreina Marquez – Andreina Marquez – Andreina Marquez – Andreina Marquez – Andreina Marquez – Andreina Marquez – Andreina Marquez – Andreina Marquez